Signia Pure Charge Go Nx

Rechargeable Hearing Aids in Decatur, AL
The latest technology in hearing aids has arrived in Decatur: the Signia Pure Charge&Go Nx, a rechargeable hearing aid that not only delivers clear ambient audio but also connects directly to your favorite devices. Get yours only at Decatur ENT, where we help you feel better and enjoy life.
Call To Book Your Free Hearing Test
Use it all day long
The Signia Pure Charge&Go Nx lasts for a full day of activities and can fully charge overnight, so you'll always have them when you need them. Charging your hearing aid has never been easier; with the Charge&Go's wireless charging technology, your days of fiddling with tiny cords and plugs is a hassle of the past. Simply place the Charge&Go on the charger and they'll automatically start refreshing the built-in battery.
Wirelessly connect to your devices
Another reason why the Charge&Go is one of Decatur ENT's favorite new products is how it seamlessly interacts with your favorite devices. All you need to do is use the Signia myControl App to connect wirelessly to your phone, music player, television, and more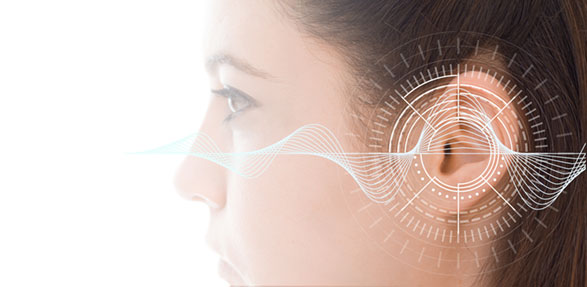 Customize your hearing settings.
Even better, the myControl App provides all the controls your hearing aids need, so you can adjust it to suit your particular hearing needs. Don't have a smart phone? Every Charge&Go comes with a miniPocket remote control that also provides full customization.
Hear your natural voice
One of the things we hear from concerned patients is that their own voice sounds differently through their hearing aids. Signia has included a breakthrough new software as part of the Charge&Go, called Own Voice Processing, which is designed to let you hear your natural voice through your hearing aid.
Enjoy revolutionary comfort
As revolutionary as all this technology is, it's no good if it isn't comfortable and easy to wear. Fortunately, the Charge&Go couldn't be better. It's so small that it is easily hidden behind your ear, and it comes with many interchangeable sizes of silicone sleeves to fit your ear perfectly.
Call us now to get yours
The Charge&Go is sleek, full of cutting-edge technology, and now available at Decatur ENT. Give us a call now to learn how you can get one of these and start hearing perfectly again.