Throat
Decatur ENT's board-certified Otolaryngology physicians and extensively trained clinicians are experienced in treating the medical and surgical needs of the throat for children and adults. There are many throat conditions which could affect your health including recurring soreness, swallowing trouble, tonsillitis, cancer and voice box problems. Our team of experts will provide the highest quality of medical care available in the diagnosis and treatment of head and neck issues.
Our comprehensive throat care includes diagnosis and treatment of:
Chronic hoarseness
Vocal nodules
Tumors of the voice box
Throat cancer
Tonsil and tonsil stone removal for treating bad breath
Specialized diagnosis and treatment of voice disorders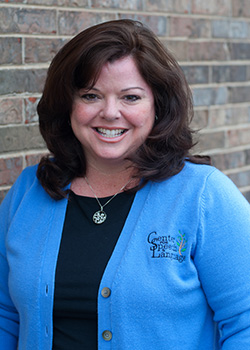 Bambi Reynolds, M.S. CCC/SLP is a state and nationally certified and licensed vocal cord dysfunction, chronic cough, vocal cord and voice disorders and swallowing problems expert. She specializes in several diagnostic procedures including Videostroboscopy, (MBS) Modified Barium Swallow studies, and (FEES) Fiberoptic Endoscopic Evaluation of swallowing studies. She is also certified in Myofascial Release and LSVT (Lee Silverman Voice Treatment) for Parkinson's disease and related disorders.