Allergy Team
When over the counter medication is not providing lasting relief for your or your child's allergies, it is time for the trained staff of the Allergy Center of Decatur ENT to help identify the source of your allergy symptoms. Comprehensive allergy treatment may include environmental changes, medication, sublingual immunotherapy, and allergy shots to achieve a permanent solution for your allergies.
Our Allergy Team
Committed to providing you the highest quality of allergy care, our allergy specialist and expert physicians partner with you to understand your concerns, diagnose your allergies, and create a custom treatment plan to best fits your needs.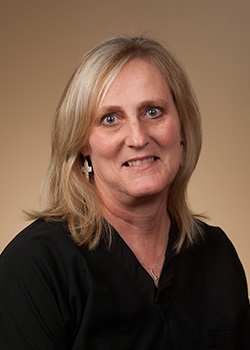 Penny Buckelew,
MLT/ASCP Allergy Specialist
With 20 years of experience and a Medical Laboratory Science degree from Wallace State Community College, Penny is Certified by American Society for Clinical Pathology as a Medical Laboratory Technician to oversee the lab services performed at the Allergy Center of Decatur ENT including allergy testing and supervision of ongoing treatment plans.